SWC annual Geranium Sale is anticipated by local supporters and members alike. Presales begin in January and end on pickup day April 14. The event involved staging flowers at the clubhouse on Friday in preparation for Saturday pick up. Home deliveries were made to those in need. In keeping with tradition geraniums were donated and planted at The Dove House, The Gordon Hospice House, and My Sister's House, totaling $250 worth of flowers gifted to beautify the properties. Finally, $500 from proceeds were gifted to Iredell Christian Ministry. The remainder of 2023 proceeds were earmarked for the SWC historic clubhouse preservation campaign. Led by Sandra Landry and Frankie Epperson, the sale is a town favorite!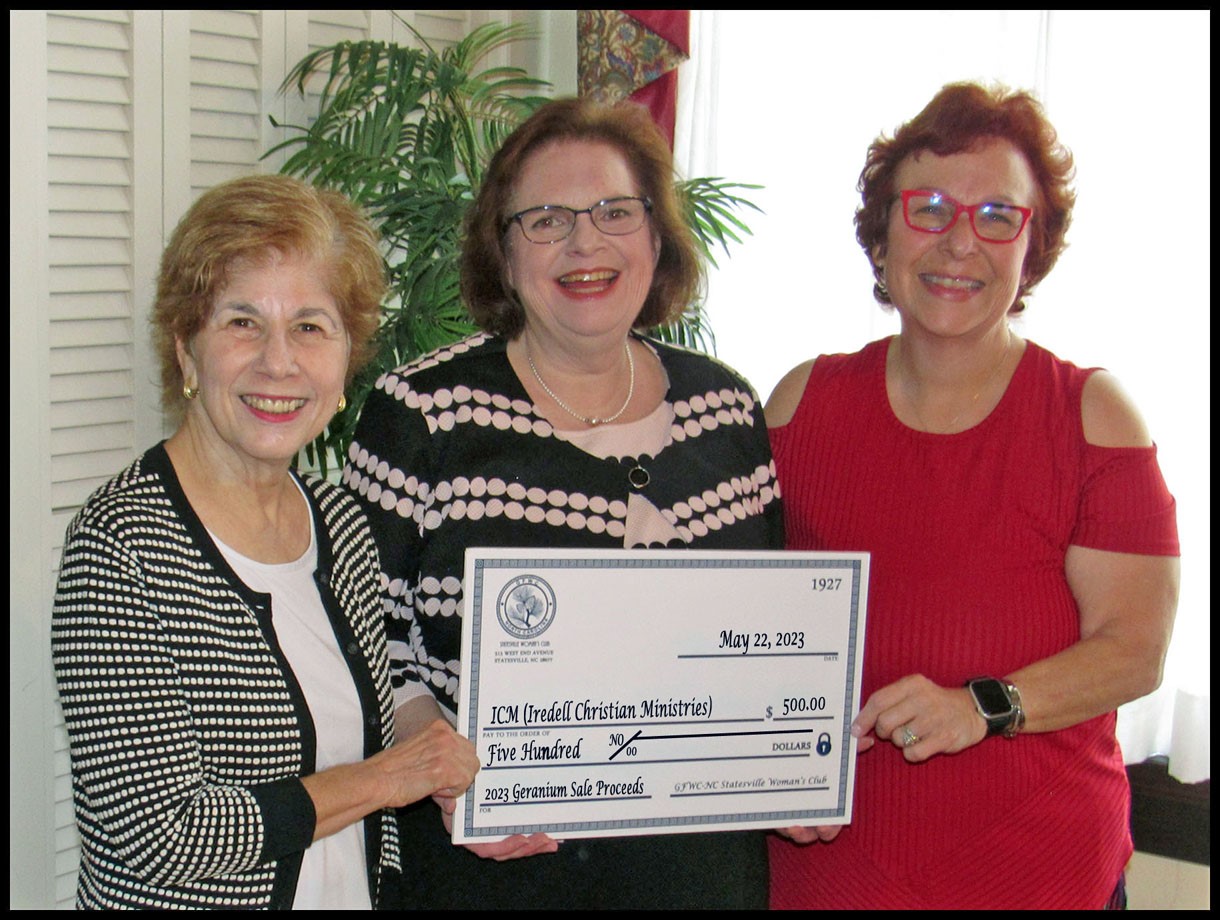 The General Federation of Woman's Club of North Carolina (GFWC of NC) Statesville Woman's Club recently presented a portion of the proceeds from the Annual Geranium Sale to ICM (Iredell Christian Ministries).
From left: Sandra Landry, GFWC of NC Statesville Woman's Club Treasurer; Dana White, GFWC of NC Statesville Woman's Club President; and Joy Morrison, ICM Executive Director.
Morrison said that a monetary donation goes further to stocking the shelves at ICM. Every dollar equals to five pounds of food and the club's donation of $500.00 would be equivalent of 2,500 pounds of food.